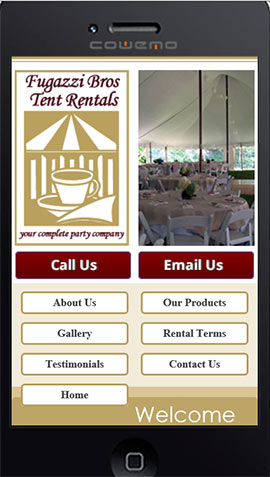 As of April, 2015, Google announced that it would be pushing sites further down in the search results on mobile devices if they are not mobile ready (also called mobile friendly).
There's a very good reason for that.  Business owners are not the customers of search engine companies – the consumers who search are!  And if they don't have a good experience when they use a search engine, they will switch pretty quickly to another one!  The search engine providers make their money through advertising, and advertisers spend their money with the search engine providers based on traffic, the number of consumers who use their service. And so it comes full circle: search engines will do whatever they can to make sure that the user finds what s/he is looking for.
Thus, if a business website is hard to read on a smart phone, the buttons are too small to click on, and there are Flash videos that won't play on iPhones and iPads, Google will do its best to not have the website come up in the search results.
What is a mobile-ready website?
When you look at a site on a smart phone, you should be able to read the words without having to expand the screen. The buttons should be large enough and far enough apart so that you can easily click on them. There should be no "Flash" elements on the page that would appear as a large blank space to someone who is using an Apple product.  (Flash used to be a very popular way to display videos and other moving elements.  Some entire sites were built in Flash, making them utterly invisible on an iPhone or iPad.)
We specialize in websites that look great and function optimally on mobile devices.