Here is an updated sampling of our web design portfolio.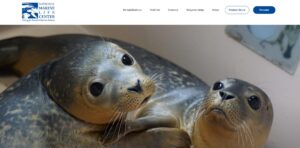 When the National Marine Life Center in Buzzards Bay, MA needed to be updated, Birchwood Web Design stepped in to get the job done. This involved preserving over 900 pages of content from the previous website. We did this as a donation to this wonderful organization.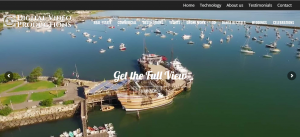 "When Google decided that 'Mobile Friendly' was the only way, I was stuck. So I contacted Beth to explain to me how do I survive. Without going into tech talk that I didn't understand, she walked me through the process. Today, she handed me the keys to my new website. It is what I wanted. Simple with an elegant look. All my videos work in a great display. It works when I use my cell…..and that's the point. So instead of waiting, or wondering why no one is calling, do yourself a favor…call Beth. She also adds the secret sauce. She 'optimizes' key words that allows your web page to be found when clients Google. For the last 5 years, when I type in what I do, my name, my business shows up in the top 3 Google searches. What more do you need?"
Dick Osso, Owner
Digital Video Productions
Hanson, MA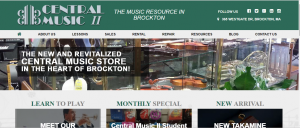 Central Music II is a music store in Brockton, MA.  When the new owners bought the store, they were looking to re-brand.  They moved their location and went for a fresh look with the website design.  They wanted it to be easy to navigate, and highlight their instruments and lessons.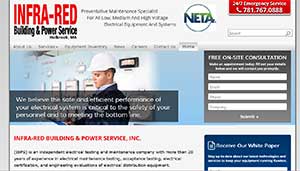 The Infra-red Building & Power Supply company's new site included an updated look and feel, is mobile-friendly.  Potential customers can receive a white paper for signing up for their newsletters, request a consultation, or contact them quickly if they have an emergency.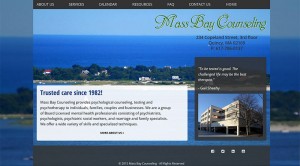 MassBay Counseling, a long-time client of Birchwood Web Design, decided to get a complete makeover to make their site more modern and mobile-friendly.  They went with an ocean theme in keeping with their Quincy, Massachusetts location, but also because it provides a serene look for visitors. Karen Wong Photography did an excellent job, providing the background image as well as the photographs of staff and building.